DEADLY BETRAYAL (DÖDLIGT SVEK)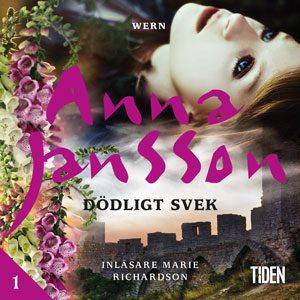 29-year-old Tyra Beckerö is so happy to finally have found a new job after a long period of unemployment. To have her own income will be the fresh start she needs, both in life and in her marriage, and she is excited to start her new job. But when the company holds a conference on Fårö Island, something happens that shatters Tyra's life.
Maria Wern has just finished an intensive murder investigation and is looking forward to dig into some unsolved older cases. It turns out that the coming period will not be as calm as Maria had hoped. She soon discovers similarities between two cases in which young women have died as a result of poisoning. Were they murdered?
Maria's attention is required privately as well, as her friend who is visiting encounters a ruthless swindler. And north of town, a young woman is found dead, buried under a blanket of flower petals.
4 hours, 4 episodes
Rights
Denmark: People's
Finland: Gummerus
Sweden: Tiden/Norstedts
Film rights
Warner Brothers Nordic, Sweden