DREAMS OF SNOW (Drömmar ur snö)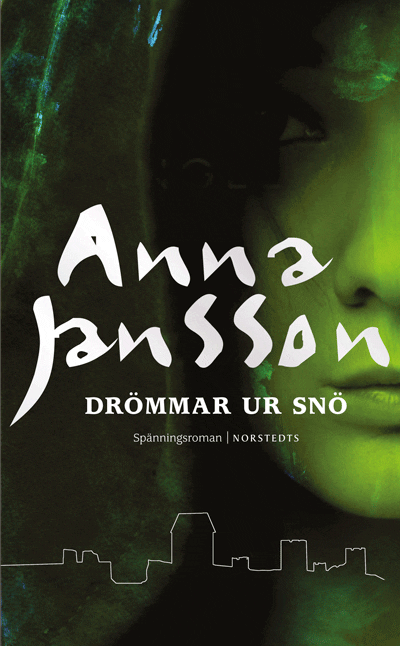 It's reassuring when teenagers keep themselves busy at home with their computers. At least then you know where they are. Don't you?
"We're looking for the right face to front our new make-up collection. I'd like to get together and take a few pictures. Of course you get to keep the make-up whether you're selected or not. And one other thing, promise not to say a word to anyone. This will be our secret."
Who do they meet out there in cyberspace? And where can it lure them?
A 14-year old girl disappears on her way home from a film night at school. Her lifeless body is found in the forest the next day. Detective Inspector Maria Wern is assigned the unpleasant task of informing the father, who is a priest in Kronviken.
The investigation gets bogged down. When another girl disappears, panic begins to spread and people seek a scapegoat among the outcasts of society. A somewhat peculiar young man had visited the vicarage and had even been seen following the girls. He is very interested in computers.
Suspicions are also directed towards the refugee reception center. The media paint a bleak and overly simplistic portrait of the police force's inefficiency and the lack of results. Parents take turns watching over the schoolyard and a crisis team is set up. A rumor spreads that someone plans to set fire to reception center …
288 pages
Rights
Denmark: People's
Finland: Gummerus
Germany: BookBeat
Iceland: StorySide
Israel: StorySide
Italy: StorySide
Norway: Cappelen Damm
Poland: BookBeat
Spain: StorySide
Sweden: Norstedts
UK/US: StorySide (WER)
Film rights
Warner Brothers Nordic (Eyeworks), Sweden
REVIEWS
"Scary, yet fascinating. And totally brilliant."
Eskilstuna kuriren/Strengnäs tidning / SWE
"The strength of Anna Jansson's lays in the nuances of the darkness. Her sympathy with deviant and weak persons is special. The crescendo is even more exciting than one could ever imagine. Both the murder weapon and the story behind it is among the most original I've ever heard of."
Upsala nya tidning / SWE
"Her vision is merciless but never in the way of her compassion."
Sydsvenska Dagbladet / SWE
"Anna Jansson knows how to rap the reader around her finger."
Länsposten / SWE
"…it's very good, well written and extremly intriguing."
Gefle dagblad / SWE