My heart is yours (MITT HJÄRTA ÄR DITT)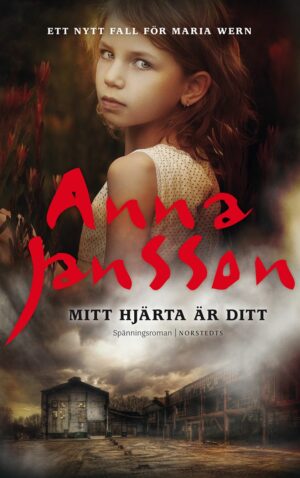 From their window a middle-aged couple is watching a man setting up a tent at the beach. He keeps returning, every time with a new woman by his side. Are the women there by their own free will?
Police Inspector Maria Wern is fully occupied with a new case, a woman with a critical heart disease is missing. Cecilia has been without her medicine for several days and Wern needs to find her before it is too late. The list of suspects grows.
Wern's colleague Per Arvidsson suffers a tragedy. His six-year-old daughter, Wilma, needs a new heart. Arvidsson's ex-wife considers every possible, and even an illegal solution, to keep their daughter alive.
All threads are unexpectedly connected, and Maria Wern realizes that the person she is looking for is always a step ahead. Will she find out the truth in time?
My Heart Is Yours is a story about a family's struggle for their daughter's survival, combined with a crime mystery and ethical dilemmas. Get ready for a new pulse-pounding novel in Anna Jansson's popular Maria Wern-series on the island of Gotland.
345 pages
Rights
Denmark: People's
Estonia: Eesti Raamat
Finland: Gummerus
Germany: BookBeat
Italy: StorySide
Norway: Cappelen Damm
Poland: BookBeat
Spain: StorySide
Sweden: Norstedts
UK/US: StorySide (WER)
Film Rights
Warner Brothers Nordic, Sweden
REVIEWS
"With the help of well-chosen details and a tremendous local knowledge, she [Jansson] once again creates a seductive Gotland world populated with complex characters; a world where you as a reader are happy to return to."
Borås Tidning / SWE