THE GOLD RING MYSTERY
(GULDRINGENS GÅTA)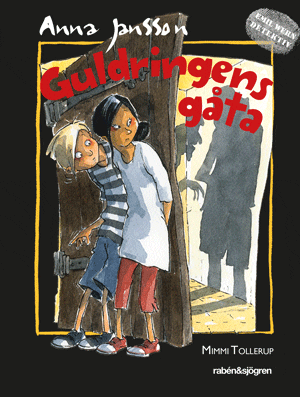 It's summer break, and Emil and Linda are bored. All thieves seem to be on vacation and the detective agency doesn't have any crime to solve.
Then their mother Maria tells them about an unsolved case that they can dig into. Over thirty years ago, a very precious necklace in gold was stolen from the museum in Visby. There were no fingerprints, no witnesses and there were no broken locks.
The mystery of the lost golden ring becomes a perfect challenge for Emil and his friends. For their help, they have Tomas Hartman, the police, Maria's boss, who never stopped wondering how the theft was done and who did it.
96 pages
Rights
Sweden: Rabén & Sjögren